Globally Acclaimed Services for Entrepreneurs & Enterprise
A Detailed Process that Defines Professional Excellence!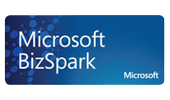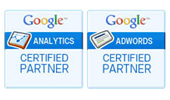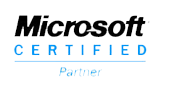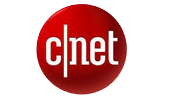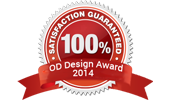 Welcome to Swadhin IT Solutions - Award Wining Website Design Company Bhubaneswar
Swadhin IT Solutions, An Award winning Website Designing / Development , Mobile APP Development , Search Engine Optimization and Software Development Company in Bhubaneswar. Working SInce 2012, Our Company Flawlessly develope Websites , Android applications and softwares for many Industries. We Develop Classifies portals , E-commerce websites , Job Portals etc.
Being a top Online Promotion Company and website design company has tend to convey the incredible business site, which works 100% responsively. The site outlining organization charm administrations, for example, corporate Websites, Search Engine Optimization(SEO), logo plan, Magento web development, Wordpress Web development, Digital marketing approaches, pay per click showcasing and publicizing (PPC), PHP site advancement, Social media Optimizations everywhere throughout the world.
Read More...
Serving Fortune 500 Companies Belonging to 30+ Industries!
STRATEGY & CONSULTING

Our strategy & consulting services proveide you a tailored made solution which is best in Industry.

DOMAIN & HOSTING

Find your perfect domain name fast,secure,reliable hosting that grows with your business.

CREATIVE DESIGN

Our good website design demonstrates credibility and wide range of design solutions take your business.

ANDROID APP

We create brand user experiences that integrate digital and mobile media to catalyse a connection.

ONLINE MARKETING

Do you want advertising campaigns that are talked about by your competitors, genre challenging and award Winning?
2300 +
HAPPY CUSTOMERS
4100 +
PROJECTS DONE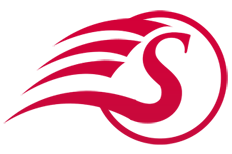 5+
YEARS EXPERIENCE
15+
COUNTRIES
They not only design websites but also change the fortune of company as they did with me....great work....keep it up...

Really happy with your services guys. Keep it up. Great company for website development and promotional activities

I previously developed two times my website with other companies in bhubaneswar. All are cheaters. But after I submitted my work to Swadhin IT Solutions. Really Happy with you Sanat Babu for such a wonderful and creative work you have done. Thanks again. Also recommend everyone , who need a dynamic website, Swadhin IT Solutions is the best in industry.

Really satisfied with my work. amazing service. On time support, Good Technical Team. Keep It Up.

Great Services Guys. Staffs are really good and familiar with our industry. As my knowledge it's the best e-commerce development company in bhubaneswar, India.

In case you're beginning another business or redesigning a current site, I emphatically prescribe Swadhin IT Solutions. The employees are friendly, knowledgeable, and dedicated to producing a high quality product. They were constantly accessible to answer questions, make upgrades, and give direction. Indeed, even after the site was finished, they kept on offering spontaneous help.

I personally, strongly recommend to Swadhin IT Solutions for any types of software solutions, website development, digital marketing etc., coz i went them for my official website development and came out with highly satisfied..Thanks again SITS India.

I have a mobile shop in Bhubaneswar but I wanted to sell those mobiles online like Flipkart and Amazon. Then I reached out Swadhin IT Solutions which is one of the best website designing company. They designed and developed an aesthetic e-commerce website and an android app for me. And now I am selling my mobiles online through it. All credit goes to the development team of Swadhin IT Solutions. Great job. Keep it up.

This guys are the best web design company you'll ever find in Bhubaneswar. After a long time looking for and dealing with other companies no one was able to understand what i needed. Money wasted and an incalculable amount of time wasted with other companies as well. Finally I found Swadhin IT Solutions and it's being a blessing. Not only they developed all we needed but went the extra miles for us creating the perfect enviroment for our clients and supporting us with tips and ideas all the way. I recommend this web design company to anybody looking for a website.

I came here for website at first. Then i went for one of my accounts software development with android app and SEO. Great company. Service is outstanding. Refer to all.Keep It up guys.

Best website design and seo company in bhubaneswar in my opinion. i came here some 3 years ago for sachin travels website development. after their impressive development work,i hired swadhin it solution for my search engine optimisation. great company. great support. refer to all.

Great design team and quick turn around on all projects and request. With their help we have improved our google search results. My company has depended on them for quite some time now and we have been doing business with them for over 10 years. Their web design team is very knowledgeable and they always let us know when a new Google update is coming up before anyone even knows. If you want a reliable Web Design Company in Bhubaneswar, then I recommend them 100%. Proudly I can say this is the best website designing company in our City.