Globally Acclaimed Services for Entrepreneurs & Enterprise
A Detailed Process that Defines Professional Excellence!
STRATEGY &
CONSULTING
Our strategy and Consulting
services provide you a tailored made
solution which is best in industry.
DOMAIN &
HOSTING
Find your perfect domain name and fast, secure, reliable hosting that grows with your business.

CREATIVE DESIGN
Our Good website design demonstrates credibility and wide range of design solutions take your business...

WEB & MOBILE
DEVELOPMENT
We create brand user experiences that integrate digital and mobile media to catalyse a connection
A DIGITAL MARKETING
AGENCY
TO HELP YOU DISCOVER THE
POTENTIAL OF YOUR BRAND &
INCREASE SALES

ONLINE MARKETING
Do you want advertising campaigns that are talked about by your competitors, genre challenging and award winning?
About Us
SitsIndia, head quartered in India, is a Hi-Fi digital marketing company who is an expertise in the field of creative Website Designing and Search Engine Optimization (SEO). We are young and energetic technical savvies and in hungry of latest innovation technologies on web. We will apply all the technology evolution strategies in our projects.  Our smart work will often describe who we are! We are providing cost effective SEO services & quality website development in different CMS technologies around the globe.We work for the client's satisfaction and will stand with you to grow your business organically. Running a business not only requires hard work but also requires effective smart work. We shall do both the works for an unbelievable cost!
Some of the finest websites were designed, developed and marketed by us. We originated from futuristic technology and progressing towards success with a great desire.  We work with self-derived strategies, as we have experienced everything on our own. We are equipped with the state-of-the-art work station in the website development and testing. So, results delivered on time, every time! Your success is our bread and butter!
IT Support for Nonprofits
Tech Impact provides
hands-on technology
support to nonprofits.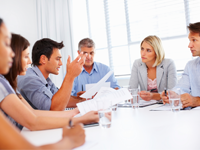 Technology Workforce Development
Tech Impact provides
several community-based
programs.